Remotify has been ensured in the market as a safe and trustworthy platform. In addition, we introduced an alternative to boost the payments and invoicing step for paying self-contractors. Remotify provides a fast and less administrative solution to business owners. Basically, you will register your freelancers in our platform and bulk payment is able to generate invoices automatically after all.
On our platform, you will manage all the finance steps such as registering freelancers, generating a unique tax-deductible invoice, tracking expenses, and bulk payments. The invoices will be automatically created after you sign a contract and set up your freelancers' information. The payments can be bulked in GPB, USD, EUR, or Turkish Lira to schedule your payments.
If you are looking for an easy, inexpensive, efficient, and straightforward way to manage your invoicing and payments, consider using Remotify. Its features such as professional invoices, expense tracking, and real-time analytics can help you easily improve your cash flow and manage your finances.
Remotify Alternative analyze
Check below for an overview comparison of our competitors and our main benefits.
Remotify as an alternative to Ontop: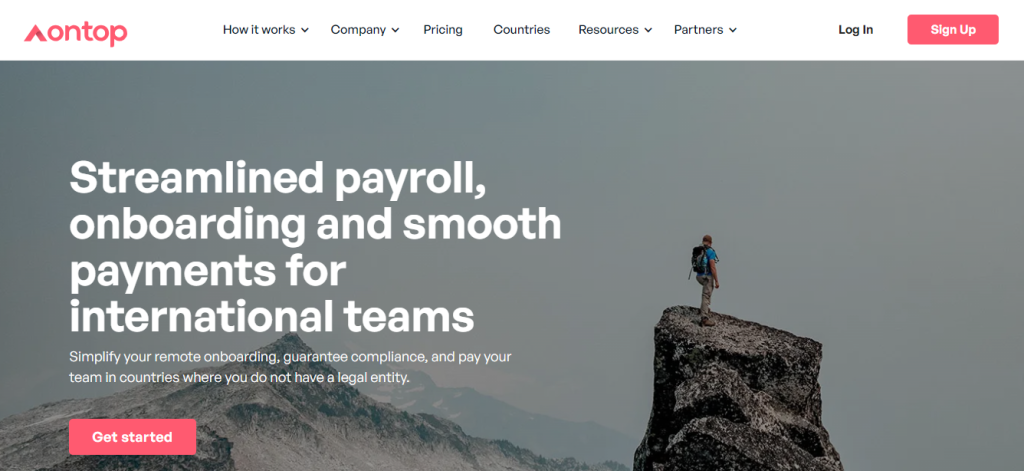 Ontop is a platform for hiring international contractors or employees from different countries, but mainly in Latin America. The business owner can send it directly and the contractors or employees will sign a contract through the platform. To use the platform, contractors will pay 29 USD and 1% or a customized price and receive directly from Ontop dollar-bank accounts. Employees will pay 299 USD. In addition, there are other options available on their website.
Remotify is not focused on fixed or full-time employees at this moment, that's why we can not offer the payroll feature. However Remotify's commission is 5% after setting your payment transactions and the freelancer will receive directly in their chosen currency, between the 30 available on our website. And you will generate the invoice automatically.
Additionally, business owners can check our freelancer database, and marketplace, to find the right talent or even opt for the recruiter option through our system, to hire the correct and appropriate talent for your project. Our freelance management system is complete and effortless to use, hire, onboard, track the project, create invoices, pay, and offboard only paying 5% of the commission at the end.
Remotify as an alternative to Xolo Teams: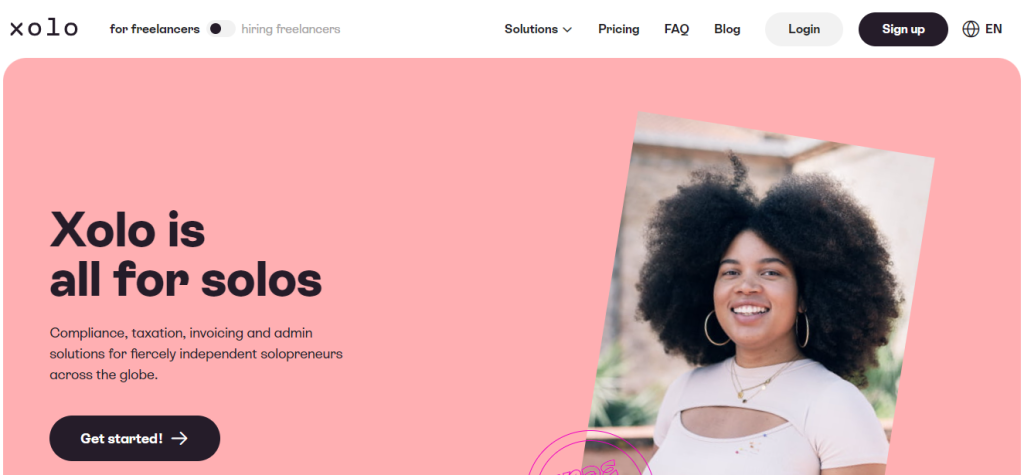 XOLO Teams is a platform that provides tools and services to help freelancers, solopreneurs, and small teams manage their finances, invoicing, and administrative tasks. Remotify follows the same base and type of business since we are focusing on providing support for managing contracts, proposals, and client communications, making it a comprehensive solution for freelancers and small business owners.
XOLO Teams charges a 5% of commission and a monthly fee for using the system. Remotify's platform is designed to be user-friendly, with a simple interface that makes it easy for even non-financial professionals to manage their business finances and administration. You pay only 5% of the commission compared to others. Yes, there is no extra fee.
Bulk payments right now and get a discount!
Remotify as an alternative to Deel: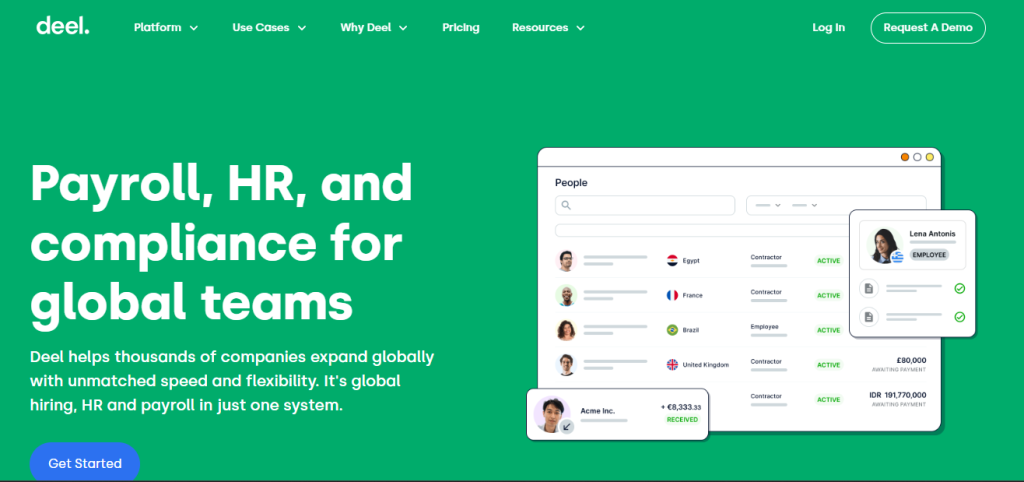 Deel is an online platform that provides tools and services to help businesses manage their global workforce, particularly for remote teams and contractors. Some of the features include automated payroll and invoicing, tax withholding and filing, customizable contract templates, and real-time tracking and reporting. Notably, they have similarities with Remotify, however, you would pay around 29 USD to use and there is a fee to the currency exchange rate.
Again we would like to highlight that Remotify is only 5%, with no extra fee and the freelancer can choose between the 30 currencies available. We are a comprehensive solution for businesses looking to access high-quality freelance talent and manage their projects more effectively.
Remotify as an alternative to Fiverr: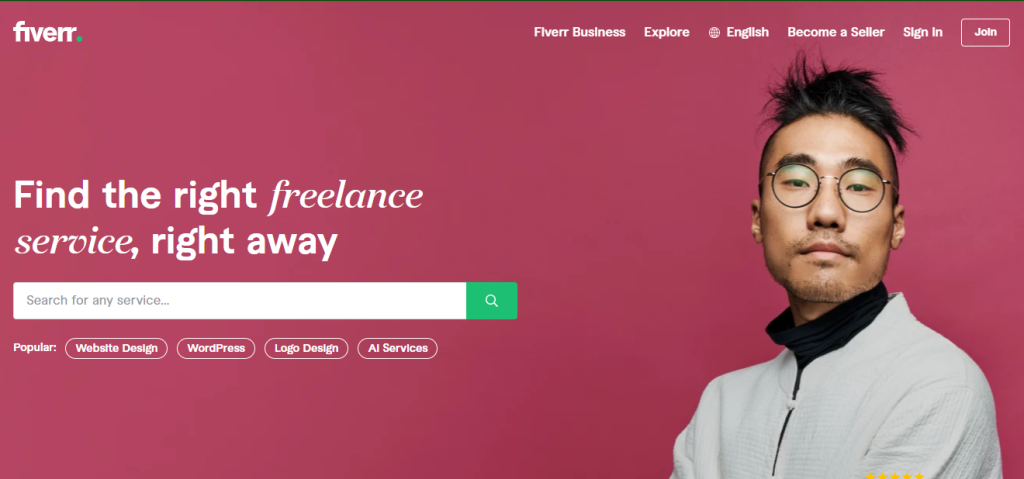 Fiverr is an online marketplace that connects businesses and individuals with freelancers who offer a wide range of services, such as graphic design, writing, programming, marketing, video editing, and more. In resume freelancers can set their own prices for their services, and prices can range from $5 to thousands of dollars depending on the complexity of the project. All the features are communication, project management, and payment processing.
The platform charges a service fee of 20% of the order value on orders up to $500 and 5% on orders above $500. Fiverr is focusing on the entire freelance management features. Remotify aims to offer the best payment feature option only paying 5% of the commission after issuing and setting the invoice and payment. Then if you are a business and would like to set fast payments monthly or after a project, maybe even paying international contractors, Remotify will be the economic option for you!
Create an account, pay your freelancers and get a discount!
Remotify as an alternative to Worksome: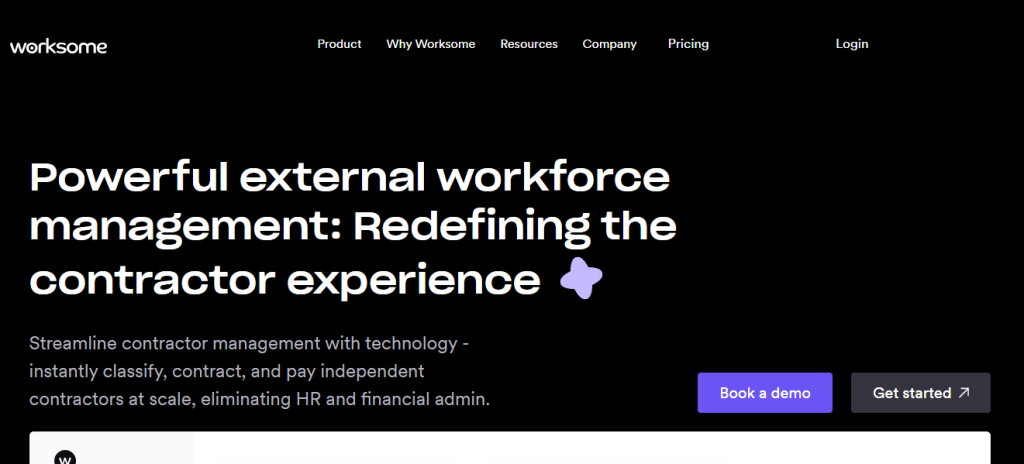 To be finished, Worksome is another freelance management system to connect businesses to freelancers, in accordance with the project. Different packages are available on the website but you pay 4% of commission per contractor. While Remotify you would pay only after generating the invoice and setting the payment.
There is no determinate number or maximum quantity to create invoices monthly on our platform. But you can generate a unique tax-deductible invoice and let us send automatic payments, according to the information provided by the freelancers before signing the contract.
Remotify is a comprehensive solution for businesses looking to manage their global workforce more effectively. By providing a centralized platform for managing freelancers or contractors. We will help you to save time and resources, while also ensuring compliance and reducing the risk of legal and financial issues.
In a nutshell, Remotify is absolutely an economical option since you can also opt for either to use our freelance management services or only the payment features. In the end, there will be no hidden fee, just consider 5% of the commission, you can check our calculator here and analyze how much it would be.
Winding up, processing payment transactions will be time-consuming, however, Remotify is a platform made to operate fastly and according to our customers' necessities, either freelancers or businesses will get several benefits. We believe in the new generation of not losing time and getting quality systems through experienced development.
Read more about how you can pay freelancers with Remotify here.