Create invoices without registering company
The best way to invoice clients legally and collect payments. Virtual company for freelancers and contractors!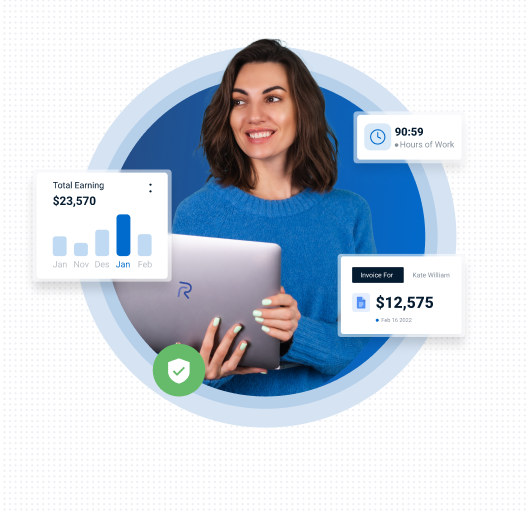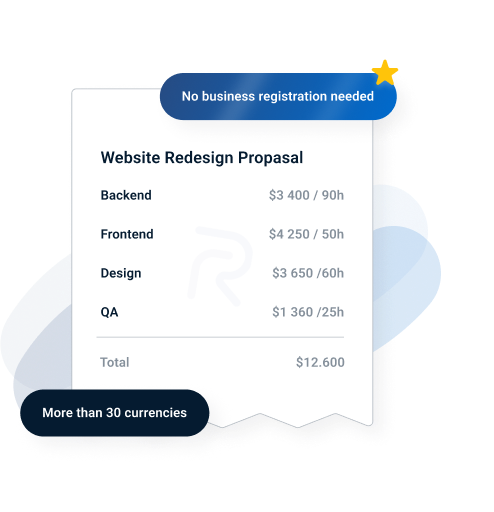 We would like to introduce you to a new way to create a unique VAT-compliant invoice and receive the payment: Remotify! Create your profile, accept our partnership agreement, generate your invoice, and collect payments.
The commission is only 5% and you can generate invoices monthly, weekly, or whenever you have a new project. Do not worry about registering a company, with our partnership agreement you can use our platform like a virtual company. There are more than 30 currencies and you can choose which is better.
4 Steps for creating an invoice




Receive the payment (max 48 hours)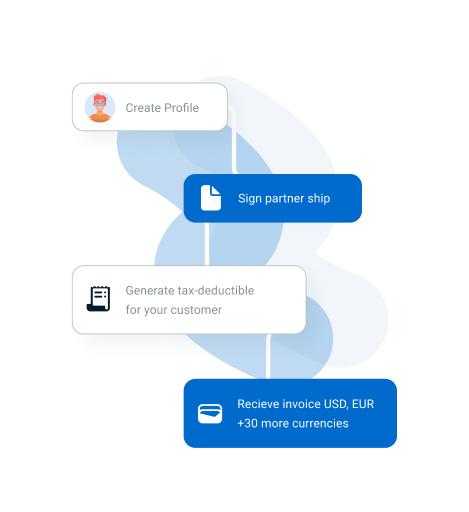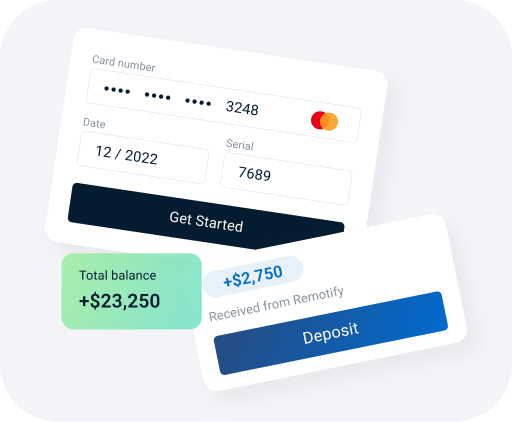 The commission rate of 5%;

Receive the payment in less than 48 hours, depending on your bank system;

Save the information to use as many times as you want.
Since I started to use Remotify, I feel that there are no more complications or hassles in getting paid as a freelancer. Everything is easier
I have been searching for an invoicing platform since I started to work as a freelancer. I never found one that could suit my needs. Remotify is the right one for me, basically, after starting to use the platform, I don't get paid for my late projects
Remotify is trustworthy and extremely reliable. They supported me as many times as I used to create invoices, and I paid a fair commission, which did not deduct so much from the real amount I should have received for my project
Meet Gonçalo , a freelancer who currently lives in Portugal and has been using Remotify to create invoices for his customers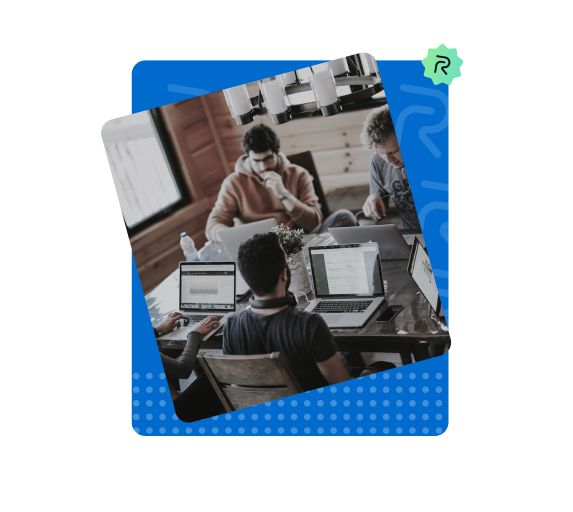 Frequently Asked Questions