Create VAT-Compliant invoices in several currencies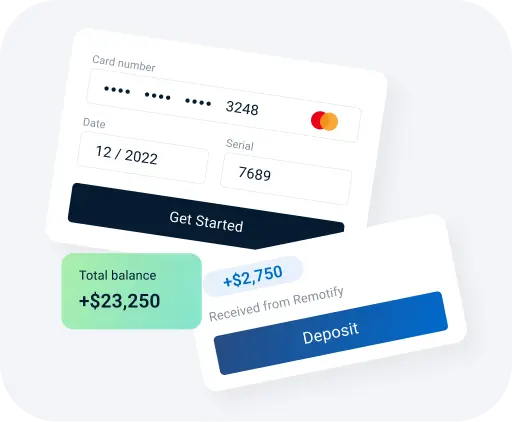 4 Steps for creating an invoice




Receive the payment (max 48 hours)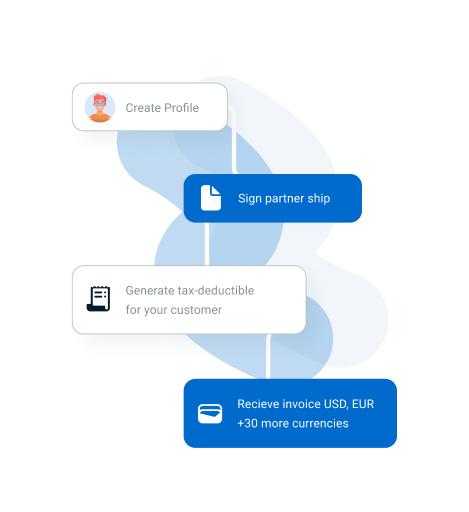 At Remotify, we understand the challenges and complexities that come with handling payments, especially when it comes to Value Added Tax (VAT). VAT is a flat tax added to products or services at every point in the supply chain where value is added, and each EU country has its own VAT rate and specific rules. As a freelancer, it becomes your responsibility to calculate the VAT owed by your clients, add it to each invoice, and ensure compliance with the government's regulations.
---
We recognize that managing VAT can be a gigantic headache and a time-consuming process. That's why we've developed a platform that automates these tasks, so you don't have to worry about VAT or remember all the intricate details. With Remotify, you can streamline your VAT processes and focus on your core work.
---
Our platform simplifies VAT compliance by providing intuitive tools to create and send VAT-compliant invoices. Whether your client has a valid VAT number for intra-EU transactions or is located in different countries, our platform adapts accordingly. For instance, if your customer has a valid VAT number for intra-EU transactions, the VAT is marked as 0% due to the reverse-charge mechanism. On the other hand, if your customer is from Estonia or located in an EU country without a valid EU VAT number, the Estonian VAT rate of 20% will be added to the invoice.
---
We understand the importance of accuracy in VAT compliance, and that's why our platform allows you to verify your customer's VAT number through VIES (VAT Information Exchange System). This ensures that your invoicing is in line with the regulations and requirements.
---
Say goodbye to the challenges of handling VAT on your own. Join Remotify and let us simplify your payment processes, so you can focus on what you do best. Experience the ease and convenience of our platform and take control of your financials with confidence.
Ready to streamline your payment management? Sign up for Remotify today and enjoy a hassle-free VAT experience.
Since I started to use Remotify, I feel that there are no more complications or hassles in getting paid as a freelancer. Everything is easier
I have been searching for an invoicing platform since I started to work as a freelancer. I never found one that could suit my needs. Remotify is the right one for me, basically, after starting to use the platform, I don't get paid for my late projects
Remotify is trustworthy and extremely reliable. They supported me as many times as I used to create invoices, and I paid a fair commission, which did not deduct so much from the real amount I should have received for my project
Meet Mark , a freelancer who currently lives in Portugal and has been using Remotify to create invoices for his customers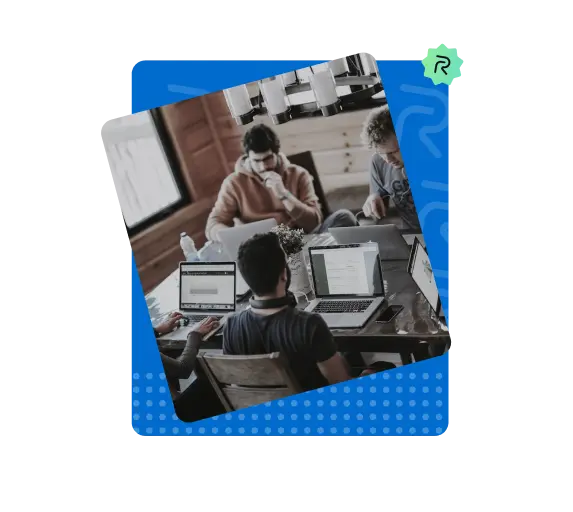 Any question, check below…​