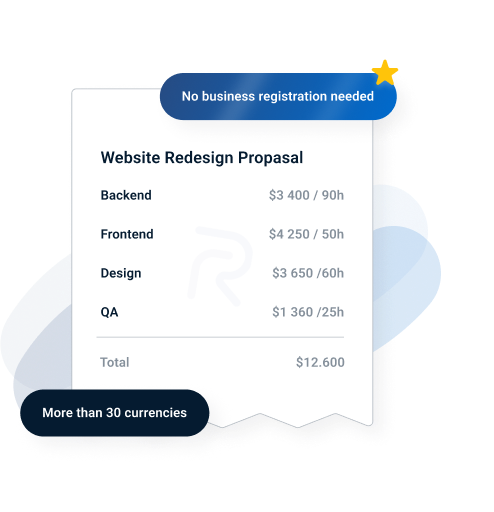 We would like to introduce you to a new way to create a unique tax-deductible invoice and receive the payment: Remotify! Create your profile, accept our partnership agreement, generate your invoice, and collect payments.
The commission is only 4,5% and you can save the information for generating invoices monthly, weekly, or whenever you have a new project. Do not worry about registering a company, with our partnership agreement you can use our platform like an umbrella company. There are more than 30 currencies and you can choose which one is better for you.

Create a profile and invite your customer

Sign our partnership agreement;

Generate a unique tax-deductible EU invoice for your customer without registering a company;

Automatically your customer will receive an invoice and pay in USD or EUR.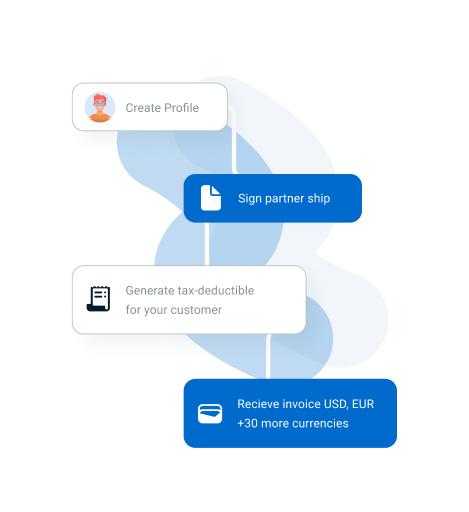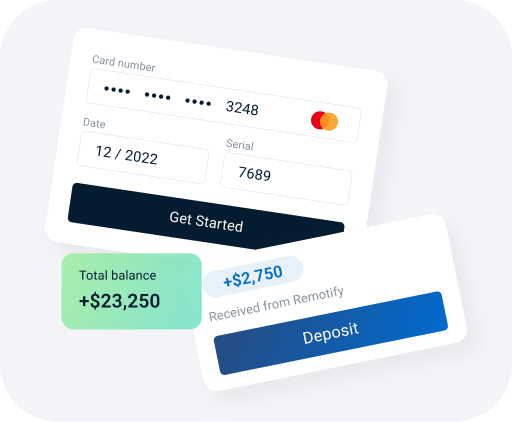 The commision rate of 4,5%;

Receive the payment in less than 48 hours, depending on your bank system;

Save the information to use as many times as you want.