Portugal has a specific visa for those who would like to live there and work as self-employed. Check how to get this visa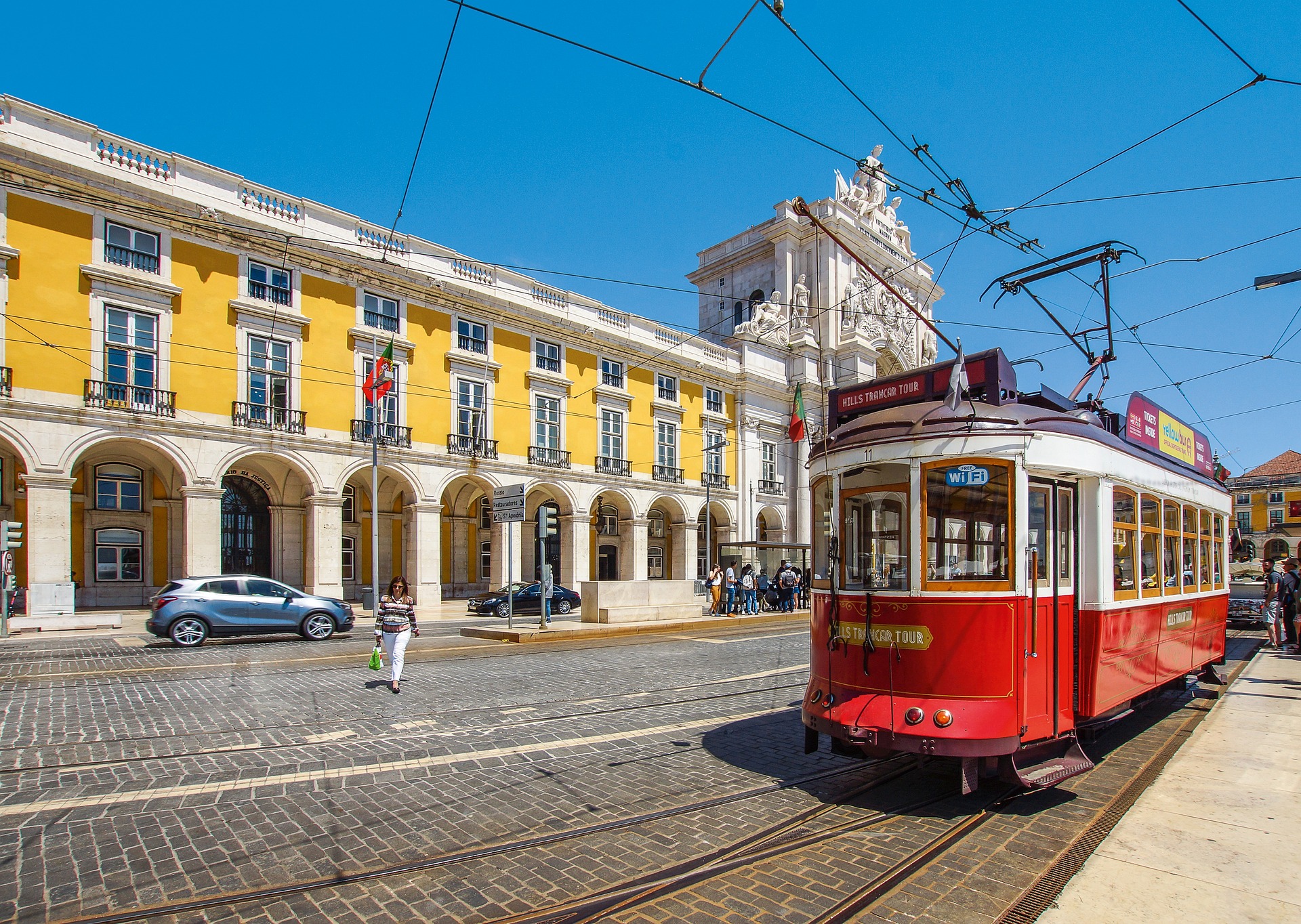 Portugal has become the main destination for those who would like to live in an affordable place and have a quality of life at the same time. Many digital nomads decided for living there for while and get the culinary experience, beautiful environment, and great weather. The minimum salary is more than 700 Euros and the cost of living is approximately 1000-1200 Euros for two people.
Around 10.3 million people live in Portugal nowadays. In agreement with some freelancers' testimonies, the country is an affordable referred cost of living,  an excellent internet connection, and beautiful scenery and it is possible to visit any countries neighboring. The first period to request the visa can be between 6-12 months, which means a short-term visa after it is possible to extend the period as far as you follow the country's foreign requirements. 
Due to the right number of Digital Nomads locally, the government decided to implement policies to support the group including the "Start-Up Visa" for those non-EU citizens who would like to live and work in Portugal for at least one year. In addition, for those who are not self-employed, the country has policies for foreigners who would like to live, study, or work there, however, is necessary to check the embassy website to analyze the options.
If you are a freelancer or digital nomad and are thinking about moving to another country, today we will introduce you to Portugal. The government has offered a visa which is called D7 Digital Nomad Visa and it can be requested through the Portuguese embassy website. However today we separated some tips for you to consider it.
4 first steps to do after deciding to move:
1 – Understand your visa needs:
If you are a citizen of a European Union (EU) country, you can live and work in Portugal without a visa. If you are a citizen of a non-EU country, you may need to obtain a visa before you can enter the country. As we mentioned on the embassy website you can check about the visa requirements, but D7 Digital Nomad is adequate for self-employed. 
2 –  Look for a place to live:
There are many options for housing in Portugal, including apartments, houses, and shared living arrangements. You can search online or ask locals for recommendations to find a place that meets your needs and budget. Also, you can decide which city would you like to live in and which local is affordable for you. Below we will suggest some cities.
3 – Establish your business:
If you plan to work as a digital nomad in Portugal, you may need to register your business with the Portuguese government. This will allow you to operate legally and pay taxes on your income. Because of this check, the rules and local regulations do not have any legal mistakes.
4 – Get a SIM card and internet:
You will need a reliable internet connection to work as a digital nomad. You can purchase a SIM card for your phone or consider getting a broadband connection for your home or workspace. Or if you are not thinking about purchasing an internet connection at home, look for local coffee shops or coworking spaces where you can pay monthly and use the space.
How to apply for D7 Digital Nomad Visa in Portugal:
1 – Search your type of visa:
As we mentioned citizens from Europe Union do not need to request any type of visa to live in Portugal, however, the government always has a list of countries that need a visa and what documents are needed to apply. That's why it's important to check the local embassy website directly and understand your situation.
2 – Choose the right visa:
After analyzing your situation, you will see several types of visa available for digital nomads in Portugal, nevertheless, we mention the D7 visa for self-employed workers, also there are more two types; the D4 visa for students and the D2 for those who are working in some specific sector.  
3 – Separate the required documents:
To apply for a digital nomad visa to Portugal, you will need to gather several documents, including a valid passport, proof of income, proof of health insurance, and proof of a clean criminal record. 
After separating the documents, you will be able to submit your application and attend the interview at the embassy where you choose to go. But the steps will be very explicative while you are applying. The decision will not come immediately, depending on your case, due to this you need to wait between 15 working days and 1 month. 
Succeeding the visa you can start your moving procedure. According to some digital nomads who have lived there, the Digital Nomad Visa is very complex and it is very important to pay attention to the requirements proofs, and documents.
Keep in mind that the requirements for digital nomad status in Portugal may change over time, so it's a good idea to check the latest information on the Portuguese immigration website before you apply. Here you also can find more information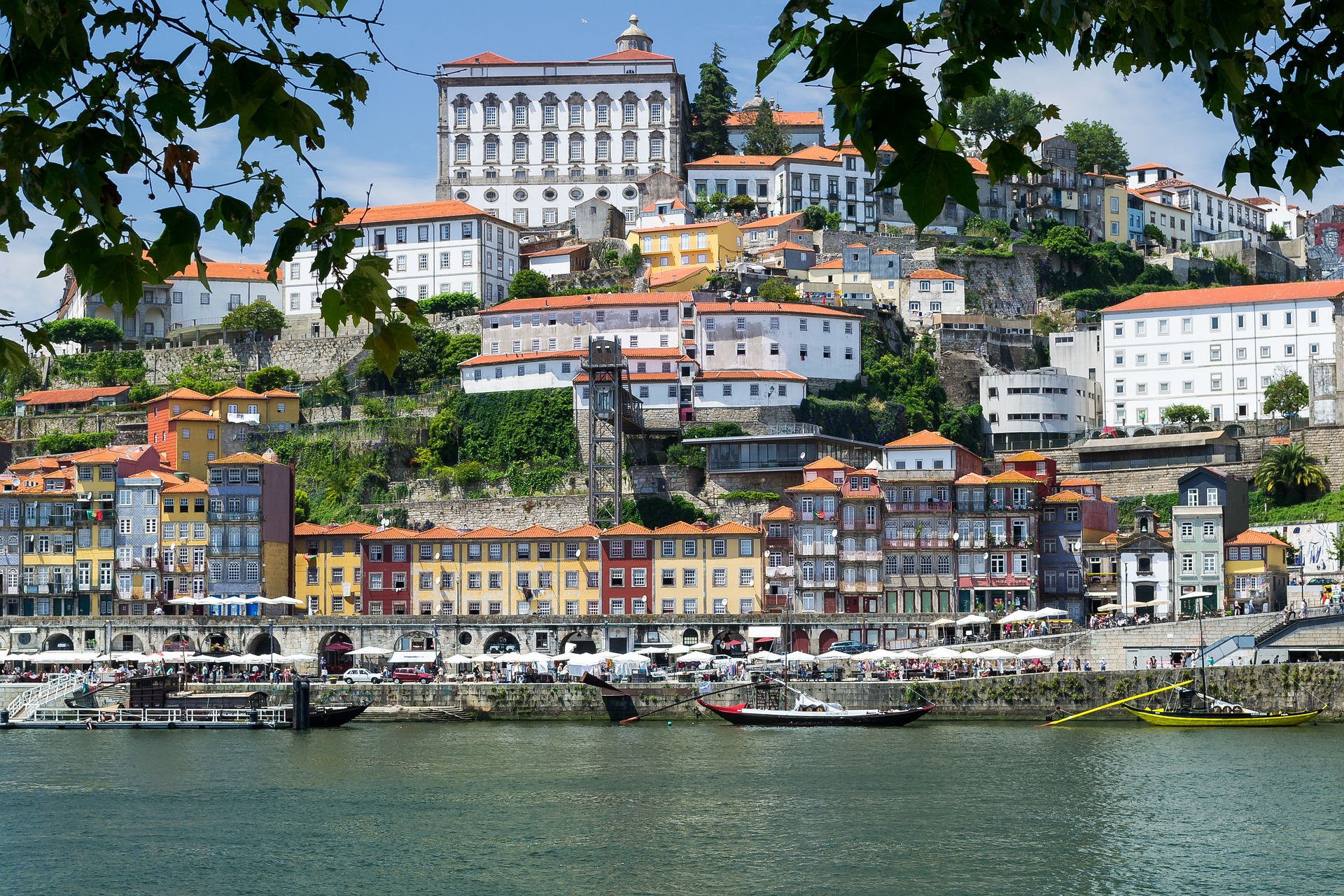 Types of visas for self-employed:
As we brought up before, there are several types of visas available for those who want to live and work as self-employed (freelancers, remote workers, etc)  in Portugal, we briefed an overview of some of the most common types of visas available:
1 – D7 Visa for Self-Employed Workers for those who have income as self-employed and would like to live in Portugal. It is necessary to have a business plan, proof of sufficient income, and health insurance.
2 – D2 Visa for Specific Sectors for individuals who want to work in a specific sector in Portugal, such as teaching, research, or journalism. To qualify, you must have a job offer from a Portuguese employer and meet the requirements of your specific sector, according to the policy.
3 – D4 Visa for Students: for those who want to study in Portugal. You must be accepted into a Portuguese educational institution and have sufficient financial resources to support your studies and your stay during the period.
4 – Start-Up Visa if you are thinking to start a business in Portugal and would like to establish your company in the country, this one is qualified for you. This visa is for non-EU citizens and you must have a business plan and sufficient financial resources to support your business.
What about the taxes? 
As a digital nomad living in Portugal, you may be required to pay taxes on your income. The amount of tax you will pay will depend on your tax bracket and the amount of income you earn. In Portugal, tax is collected at a national and local level. The national tax rate is progressive, with higher earners paying a higher percentage of their income in tax. The current tax rates in Portugal are
Up to €7,000: 14.5%
€7,001 to €10,000: 23.5%
€10,001 to €20,000: 26.5%
€20,001 to €80,000: 35%
Over €80,000: 37%
In addition to national tax, you may also be required to pay local tax, which is collected by the municipality where you live. The local tax rate varies depending on the municipality, but it is typically between 0.5% and 1.5% of your income. The tax rates and rules for digital nomads in Portugal may change over time, so keep yourself updated about the news and policies.
4 benefits of living in Portugal as a digital nomad:
If you arrive right here and do not decide yet, we will list below 7 reasons for your move. Check out:
1 – Affordable cost of living: Portugal has a relatively low cost of living compared to other European countries, qualifying it as an attractive destination for digital nomads. You can find low-cost housing, food, and transportation, allowing you to stretch your budget further. For example, the minimum salary is 700 Euros, and there are 700 thousand foreigners living there.
2 – Beautiful scenery and rich culture: Portugal is known for its remarkable beaches, amazing mountain ranges, charming cities, and extraordinary landscape. The country has a rich history and culture, with many museums, galleries, and cultural events to enjoy. The local language is Portuguese, so you can learn a new language or improve your English skills.
3 – Satisfactory quality of life and internet infrastructure: Portugal ranks highly in terms of quality of life, with a strong healthcare system, low crime rate, and friendly locals. The country is also known for its delicious food and wine, making it a great place to relax and enjoy life. Locally also you might find a modern and reliable internet infrastructure, making it easy for digital nomads to stay connected and work online.
4 – Culture exchange: Depending on where you are coming from, you will be able to contact a European culture, mixed with many other traditional since 700.000 foreigners have lived there. It will be a moment for you to introduce your own culture and learn a new language, improve your knowledge about the economy and politics around the world. With the visa, you can visit other countries neighboring Portugal, such as Spain, Italy, France, Germany, Poland, Belgium, Austria, Hungary, and others.
Cost of living:
The cost of living will be accord your lifestyle and city. For example in big metropolitan cities like Lisbon and Porto, the rent for a studio apartment or a one-bedroom apartment can be around €700-€1000. In small cities between €300-€500. Eating out at restaurants can be around €10-€20, and if you can at home daily you might spend between €300-€400.
A broadband internet connection is around €30-€50, in metropolitan areas. Also, the public transportation system is very praised, due to its quality and availability of it. There are trams, trains, buses, and metro, the price will be monthly €35 monthly and €1.50 one-way in Lisbon. 
To sum up, it is extremely important to hire private health insurance, if you are a Non-EU citizen. However, if you are a citizen of an EU country, you can access healthcare in Portugal through the European Health Insurance Card (EHIC). The prices are based on experienced shared on online forums or communities. Because of this, we emphasized one more that each person might have a different spending experience accordingly to where they are living.
Where to live in Portugal: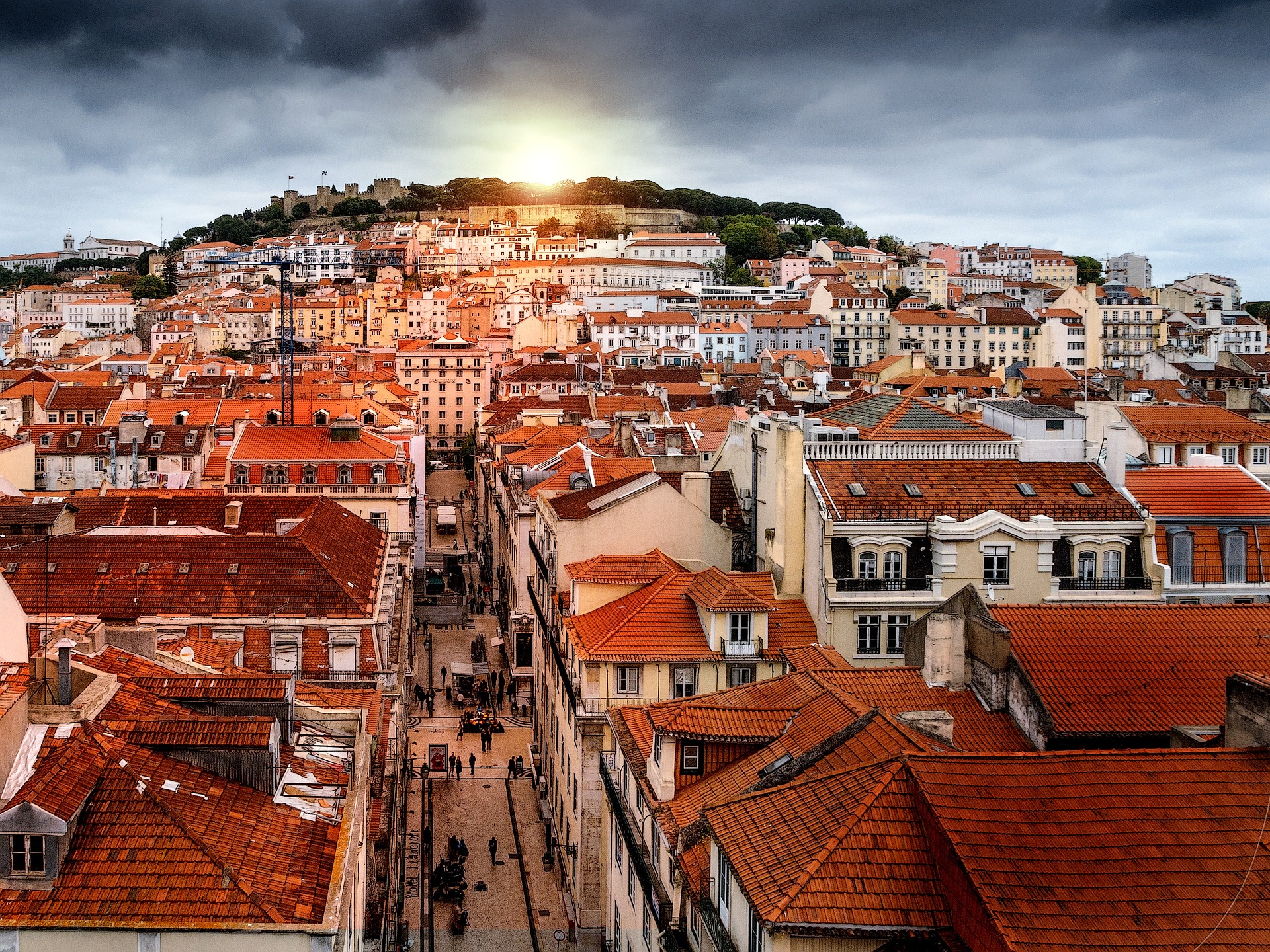 There are around 151 cities in Portugal and the largest ones are Lisbon (capital), Porto, Vila Nova de Gaia, Braga, and Amadora. For example, on the Nomad list you can check the place where many nomads have been living but the most popular are Porto, Coimbra, Aveiro, and Braga:
1 – Porto: Located in the north of the country, Porto is known for its historic center, beautiful beaches, and affordable cost of living. 
2 – Coimbra: A university city located in central Portugal, Coimbra is known for its historic buildings and affordable cost of living. 
3 – Aveiro: Located in central Portugal, Aveiro is a small city known for its canals, colorful houses, and affordable cost of living. 
4 – Braga: Located in the north of the country, Braga is a small city known for its historic center, beautiful parks, and affordable cost of living. 
You can also live in different cities from time to time to explore the country. Portugal has a rich culture and history, with many beautiful beaches, mountains, and cities to explore. We suggest you take some time to travel and get to know the country while you are living there. In Resume, Portugal will be an excellent experience for you as a self-employed. Check here for more content on our blog.